PARENTING SWEET DECEMBER 2021
Welcome to Parenting Sweet!
Parenting Sweet is a resource for parents and caregivers, featuring all the great opportunities in our region that make parenting sweet!
This issue features family-friendly holiday ideas and activities!
This may be the last introductory issue. To continue to read monthly updates of family-friendly events around the region, please subscribe and be sure to select "Parenting Sweet."
Bristol's Promise Making Parenting Sweet

The Parenting Sweet suite is now open! We welcome you at 100 Ash Street, Bristol, TN to find supportive resources, classes, and help. Contact us about hours and appointments.

We are especially excited to welcome Danielle Booher to our Bristol's Promise parenting team, offering you even more support!

If you would you like to continue receiving Parenting Sweet, you'll need to be sure to sign up on the website.

If you know a parent, caregiver, grandparent, or anyone who cares about children, share the sign-up link with them and help them find all that's great for children and families in our community.

Past issues are available anytime on the BristolsPromise.org Blog.

Parenting Sweet works to help make parenting sweet. Parents get connected to support and information because learning about parenting and getting support does make a difference.

Parenting Sweet helps us keep our five promises of caring adults, safe places, a healthy start, effective education, and opportunities to serve.
Looking for information or support?
Visit www.BristolsPromise.org to learn more about:
The Parenting Education Network, Bristol Family Resource Center, YWCA MOMS R US, Mom Power, Hope House, Frontier Health, Highlands Community Services, Breastfeeding Essentials, La Leche League Breastfeeding Support, Cherished Mom, Attached at the Heart Classes, Twin City Reads, Buckle Up for Life, Sullivan County Family Services, High Country Doulas, ETSU Family Physicians, Bethany Services, TriCities Babywearing TN, and more.

December 2021 Parenting Class Highlights!
Mom Power is taking registrations now for its new free January class in Bristol
MOMS R US is accepting teen parents needing resources, support, and classes
Frontier Health

is accepting families in the Nurturing Skills program

La Leche League

has four free online monthly meetings on breastfeeding and parenting

Bristol's Promise

is offering the Attached at the Heart Parenting Program online weekly
See Bristol's Promise for details, flyers, and more events and classes

"Your kids don't need a magazine-spread holiday. They need you, in a good mood, living the spirit of the season and spreading love and good cheer. Here's how." ~ Dr. Laura Markham
Try this Elf on the Shelf Alternative
"Our Elf on the Shelf" is here for a very different reason than the traditional story tells.

He comes every year with a note that tells the kids that he is here to celebrate the holiday season with them."
Parenting Classes – for all parents.
Attend anytime – Classes on every topic
Let us help you with tips, information, support, resources, and more! Sign up now to register for Attached at the Heart Online parenting classes. Classes are free of charge and meet Thursday evenings at 7:30 pm online or Friday mornings at 10:00 am online. Attend anytime! Questions? Email samantha@bristolspromise.org.
Attached at the Heart Parenting Online classes serve parents and caregivers of children from prenatal through 5 years of age.
THE PINNACLE SPEEDWAY IN LIGHTS

The region's most dazzling holiday light show returns to Bristol Motor Speedway and Dragway. The Pinnacle Speedway In Lights, Powered by TVA, kicks off its 25th season with more lights and a route that offers visitors the chance to take a lap around "The World's Fastest Half-Mile." Holiday light seekers will circle the concrete oval as part of their festive drive and also may visit the Christmas Village, which returns to its popular infield location.

Witness the wonder of a 4-mile trek through 3 million Lights at The Pinnacle Speedway in Lights at Bristol Motor Speedway. Join us Nov. 12 – Jan 1, 2022 from 6-10pm.

Bake cookies

Read the Christmas story

Walk downtown

Drive through light displays

Watch It's a Wonderful Life

Sing carols together

Light an advent wreath

Zoom with family or friend

Attend a worship service

Go ice skating

Make a contribution to a charity

Donate clothing and toys

Bristol Skateway

Rollers and Strollers – Tuesdays 9:30 – 11:30 am at Bristol Skateway!

Abingdon Holiday Lights Driving Tour

For the month of December in Abingdon, if you drive down Main Street, you will see a lot of Christmas lights. It's part of the Towns first ever Holiday Lights Driving Tour. It's a free month-long event. More than 40 addresses are participating, which include residences and businesses. The town recommends viewing the lights anytime between 6-9 pm. The lights are up from now until January 3, 2022.
Link to the Google Map

Rocky Mount Christmas Tours

A Colonial Christmas

During our Colonial Christmas you will feature a tour guide who will take you through the historic homestead during the day explaining the history of Christmas traditions that took place in East Tennessee.

The Colonial Christmas tours are an interactive daytime experience designed to make learning about the Tennessee Frontiersmen and women fun and memorable. Come learn about the Christmas traditions of our Tennessean settlers led by one of our knowledgeable tour guides as you walk on the Capitol grounds. This tour is a special holiday event, unique from Rocky Mount's daily tours and captures a different side of life in 1791.

200 Hyder Hill Road, Piney Flats, TN 37686
1 Hour • Day-time Tour​ • $8-$12

Dec. 16, 5:30-:7:30 p.m.
Winter Night Monotype Prints,$10 Members, $15 Non-Members.

Learn printmaking techniques to create an original winter scene.

Dec. 17, 5:30-:7:30 p.m.
Gingerbread House Painting,$10 Members, $15 Non-Members.

Be guided through the steps to paint a playful gingerbread house.

William King Museum of Art in Abingdon, Virginia offers holiday classes and events for teens and adults. Celebrate the season with handmade gifts from the heart. Classes are available for all ages. Register online at williamkingmuseum.org or call (276) 628-5005.

Christmas at Theatre Bristol

Christmas at Barter Theatre

Break the Tension at Hands On!
December 2021


Join Hands On! as we learn all about the seemingly "magical" bond of water molecules and discover the properties of surface tension. Try out the Penny Drop, Swimming Fish, Magic Handkerchief, and Rainbow Milk experiments. Discovery Lab programs announced periodically throughout each day.

Benefits of Fewer Toys
Green Child Magazine

"On the first day, the children appeared confused and bored as they peered apprehensively around their big empty classroom. By the second day, the kids were playing with chairs and blankets, making forts with blankets and weighing them down with shoes. In the following days, they began to excitedly run and chat around the room. By the end of the third month, they engaged in wildly imaginative play. They also showed improved concentration and communication skills."
Find a program that fits your needs! Click to search for free or low cost, morning or evening, online or in-person, first-time or veteran parent/caregiver, and more!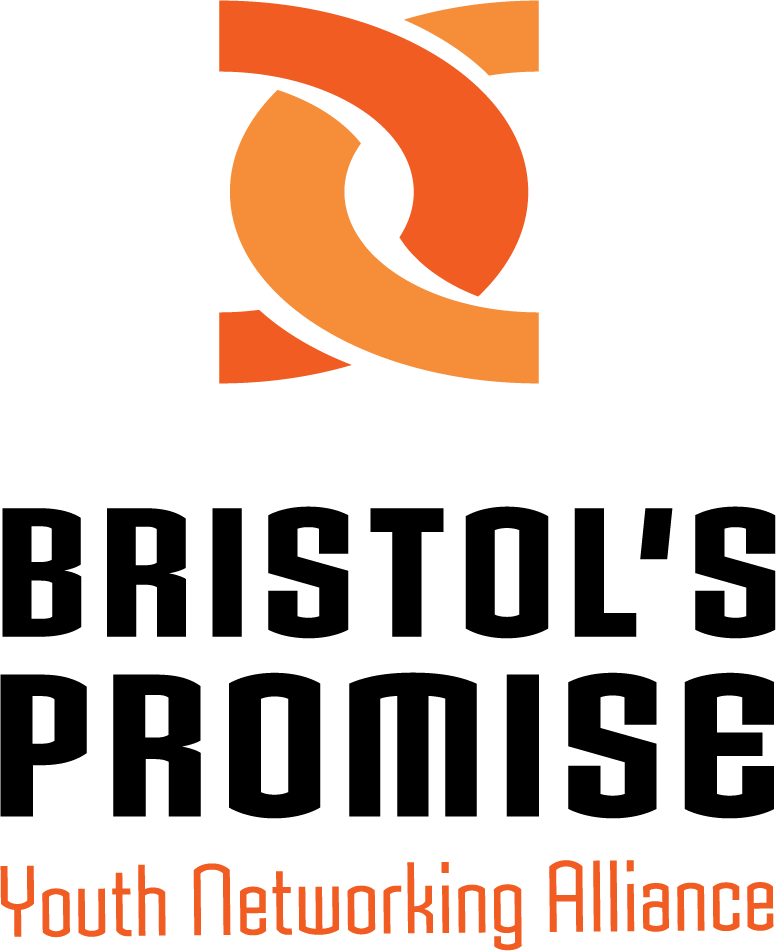 Support for this program is provided by Ballad Population Health and Bristol Public Housing.
Parenting Sweet Team: Danielle Booher, Katherine Wilson-Thompson, Margaret Feierabend, and Samantha Gray.

Have information to share? Submit it to parentingsweet@bristolspromise.org.