PARENTING SWEET JANUARY 2022
Welcome to Parenting Sweet!
Parenting Sweet is a resource for parents and caregivers, featuring all the great opportunities in our region that make parenting sweet!
This issue features a new year with new things to try!
You're receiving this issue because you are subscribed to the Bristol's Promise enews. For future monthly updates of family-friendly events around the region, please subscribe and be sure to select "Parenting Sweet."
Bristol's Promise Making Parenting Sweet

We have tips, information, practices, and parenting classes, sessions, workshops, support groups, seasoned educators, and friendships that can help lighten some of your load and make parenting easier.
Wish you had an extra hand? A little help? A hack that makes things a little easier? Wondering if doing something different would help?
Check out the Parenting Educator Network opportunities below in the January 2022 Highlights.
Play board games together

Make a vision board
Make a charcuterie board

Zoom or Facetime with family

Give each family member a fresh journal to write or draw in for the year

Write letters to your future selves and open them next New Year's Eve

Prep your New Year's Day menu of black-eyed peas, sauerkraut, greens, and ribs, or your traditional foods.
Hang a 2022 calendar and brainstorm activities together for the year

Make final year-end online donations to your favorite charities

Watch the Times Square ball drop

Watch a family movie

Share your resolutions with each other

Sing "Auld Lang Syne" and learn about it

Wish each other Happy New Year!
Previous Poll – Christmas Music: When should it start?
Winner: Only the Twelve Days of Christmas; before that only advent songs

Parenting Sweet helps us keep our five promises of caring adults, safe places, a healthy start, effective education, and opportunities to serve.
January 2022 Parenting Class Highlights!
See Bristol's Promise for details, flyers, and more events and classes



Steele Creek Park is a regional park encompassing more than 2,200 acres. The park's main entrance is located at 4 Little Lane. The park was originally planned as a state park (Watauga) dating back prior to 1936.

20 picnic tables throughout the park
2,200-plus acres
52 acre lake
Exercise trails and stations
Horse-shoe pit
Large multi-use field with soccer goals
The lodge with a main room/kitchen and party room
Playgrounds
Swing set

Sign up for a class together

Go to the park

Start family meetings

Revamp the chore routine

Plan a family trip

Sort and take items to donate

Visit a museum

Plan a menu and cook a meal together

Go on a hike

Volunteer together

Have a family dance party




Read all the exciting updates happening at the YMCA!

"The Y believes that lasting personal and social change can only come about when we all work together to invest in youth, our families, and our communities. The Y is, and always will be, dedicated to building healthy, confident, connected and secure children, adults, families and communities." Visit the "Y" today!




TRI-CITIES AIRPORT ICE RINK AT BRISTOL MOTOR SPEEDWAY

JUST A FEW MORE DAYS LEFT!

Thursday, November 11, 2021 – Sunday, January 9, 2022

The Ice Rink at Bristol Motor Speedway is the Regions Best and Longest standing Ice Skating Rink. Come on out for some family fun.




Break the Tension at Hands On!
January 2022

Join Hands On! as we learn all about the seemingly "magical" bond of water molecules and discover the properties of surface tension. Try out the Penny Drop, Swimming Fish, Magic Handkerchief, and Rainbow Milk experiments. Discovery Lab programs announced periodically throughout each day.




Pickleball – Gym – Tennis – Soccer

"The Bristol Sportsplex makes it easy to be healthy and have fun, with no membership required. Enjoy four indoor tennis courts, four indoor pickleball courts, indoor soccer field, full fitness gym, salt room, infrared sauna, massage room, four outdoor clay courts, and two hard outdoor courts." Family memberships available!




"Cancer made me mad. Traveling on an empty stomach made me mad. Worrying about Pedro's health and how to pay for everything made me mad. I glanced back to see if the girls still followed me. They did. Tearfully.

Not my finest parenting moment. I had ruined a joyous occasion…"
"You can't believe the things I've done – I've yelled, spanked, even swore at my kids – I'll never be able to change."
"Sometimes, our own thinking keeps us trapped.
"We start to believe that there is no hope for us. No room for change. No way to make things better.
"But here's the thing…"
Free Weekly Online Parenting Classes – Join Us!
Attend anytime – Classes on every topic
And join our parent "playgroup" at 9:00 pm on Thursdays to talk about parenting challenges and joys.
Attend anytime! Questions? Email samantha@bristolspromise.org.
Prime your parenting!
Attached at the Heart Parenting Online classes serve parents and caregivers of children from prenatal through 5 years of age.
Listen in as API Nurturings Co-Founders Barbara Nicholson and Lysa Parker talk with Lu Hanessian about using our mistakes, conflicts and fears to raise our kids.
Click to listen now free of charge – The Gift of Flawed Parenting
* Are you enjoying the ride with your children…or feeling burdened by vicious circles, self-doubt and guilt?
* Do you feel regretful of your reactions and exasperated by the dynamics with your child?
* Do you wonder if you're messing up with your kids?
Learn how:
Our "flaws" are actually pathways to raising resilient, secure, connected kids

Without an awareness of how our story drives our fears, our kids re-enact it

Without self-understanding and empathy, parents then tend to manage rather than engage, control rather than connect, in a chronic practice of "defensive parenting"

We can turn our old wounds to new wisdom and teach our children resilience

We can use the gift of our anger, fear, doubt, chaos, anxiety, struggles, and conflicts to "heal" our inner conflicts both in brains, minds and relationships

Understanding the brain science of attachment can give us our roadmap for reconnection even if we came from a painful past with insecure attachments

We can create or "earn" a secure attachment so we can offer this to our kids
Attachment-based classes like Attached at the Heart Parenting Program and Mom Power address the foundations of parenting related to children of any age, as well as our own parented experience. Let us know if you'd like to learn more.
Find a program that fits your needs! Click to search for free or low cost, morning or evening, online or in-person, first-time or veteran parent/caregiver, and more!
Looking for information or support?
Visit

www.BristolsPromise.org
to learn more about:
The Parenting Education Network, Bristol Family Resource Center, YWCA MOMS R US, Mom Power, Hope House, Frontier Health, Highlands Community Services, Breastfeeding Essentials, La Leche League Breastfeeding Support, Cherished Mom, Attached at the Heart Classes, Twin City Reads, Buckle Up for Life, Doula by Donation, Sullivan County Family Services, High Country Doulas, ETSU Family Physicians, Bethany Services, TriCities Babywearing TN, and more.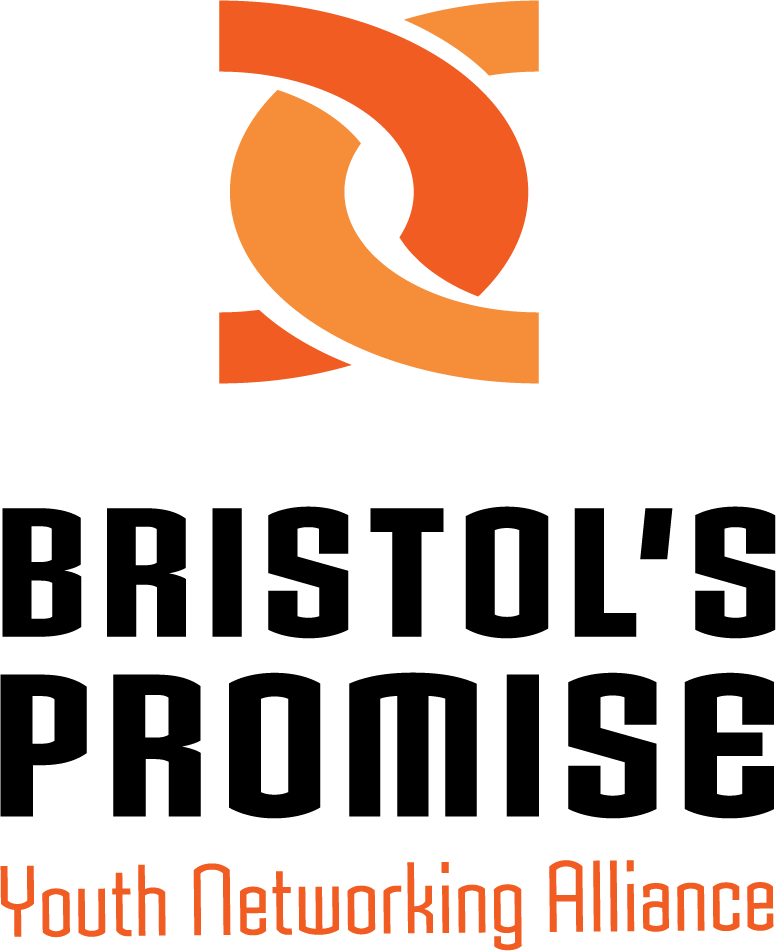 Parenting Sweet works to help make parenting sweet! Parents get connected to support and information because learning about parenting and getting support does make a difference.
If you would you like to continue receiving Parenting Sweet, you'll need to be sure to sign up on the website.
If you know a parent, caregiver, grandparent, or anyone who cares about children, share the sign-up link with them and help them find all that's great for children and families in our community.
Past issues and all the events are available anytime on the BristolsPromise.org Blog.
Support for this program is provided by Ballad Population Health and Bristol Public Housing.
Parenting Sweet Team: Danielle Booher, Katherine Wilson-Thompson, Margaret Feierabend, Emily Macbeth, and Samantha Gray.
Have information to share? Submit it to parentingsweet@bristolspromise.org.