PARENTING SWEET FEBRUARY 2022
Welcome to Parenting Sweet!
Parenting Sweet is a resource for parents and caregivers, featuring all the great opportunities in our region that make parenting sweet!
This issue features new opportunities to invent, jump, audition, share, laugh, discover, and experience, as well as the top checked-out library books at the Bristol Public Library, current movies at the Bristol Virginia Legacy Theaters, and Parenting Prime Time!
Previous Poll – Your Take on New Year's Resolutions: Everyday is a chance to begin again!
Bristol's Promise Making Parenting Sweet
We have tips, information, practices, and parenting classes, sessions, workshops, support groups, seasoned educators, and friendships that can help lighten some of your load and make parenting easier.
Wish you had an extra hand? A little help? A hack that makes things a little easier? Wondering if doing something different would help?
Check out the Parenting Educator Network opportunities below in the February 2022 Highlights.


Parenting Sweet helps us keep our five promises of caring adults, safe places, a healthy start, effective education, and opportunities to serve.
February 2022 Parenting Class Highlights!
See Bristol's Promise for details, flyers, and more events and classes
Introducing Prime Your Parenting!
Bristol Public Library
Top Five Checked Out Children's Books:

A Loud Winter's Nap / Hudson, Katy
Dog Man: Lord of the Fleas / Pilkey, Dav
Dog Man / Pilkey, Dav
How to Catch a Snowman / Wallace, Adam
Mermaids / London, Martha

Join us for Zoom Story Time! Tuesdays @ 11 AM

Together is Our Favorite Place To Be

Write thank you notes

Sign up for a class together

Go to the park

Start family meetings

Revamp the chore routine

Plan a family trip

Sort and take items to donate

Visit a museum

Go to a show

Plan a menu and cook a meal together

Go on a hike

Volunteer together

Have a family dance party

Pull out a board game

Zoom or Facetime with grandparents or family members

Free Parenting Classes throughout the year in Abingdon, Bristol and over Zoom/Phone as needed. Contact David Ledgerwood at 276-525-2233.

Project Dads

is a comprehensive and innovative parenting class for fathers that utilize the 24/7 Dad curriculum developed by the parenting experts of the National Fatherhood Initiative. This program helps men develop the attitudes, knowledge and skills they need to get and stay involved with their children. Topics covered include discipline, working with mom and co-parenting, showing and handling feelings, masculinity, dealing with anger, improving communication skills, stress, substance use, work and more.

Call today for more information or to enroll in any of the classes below.
Kelly Thomas: 276-525-1550, ext. 1430 | Kelly Walker: 276-525-1550, ext. 1453

"Little Free Libraries" maintained by BRHA are located at:

Three at Rice Terrace (near 'O' Building on Oakview Avenue; near 'O' Building on Mary Street; and near 'T' Building on Mary Street)
One at Large Family Mosby (near the parking lot)
One at Johnson Court (near the old playground)

Theatre Bristol Presents Shakespeare's Comedy Twelfth Night, Feb 11 – 14

Twelfth Night Tickets on sale now!

Theatre Bristol presents William Shakespeare's hilarious Twelfth Night on the ARTspace stage February 11-14. Performances are Friday, Saturday, and Monday at 7:30 PM, and Sunday at 2:30 PM. Tickets are $10 for adults and $8 for students and seniors. Tickets are available at theatrebristol.org.

Twelfth Night is a tragedy-quickly-turned-comedy as twins Viola and Sebastian are separated after a shipwreck on the Illyrian coast. Thinking the other dead, Viola and Sebastian mourn their lost sibling. As they work to regain their footing on their separate paths, they meet some of the interesting characters of Illyria.



Welcoming new participants and mentors!

First Appalachian Robotics is a community robotics team based in Bristol TN/VA. The team strives to provide opportunities for young people in grades 7-12 to be science and technology leaders by encouraging innovation and self-confidence. During the school year, the team competes in an international robotics competition challenge through FIRST, and does so much more than robotics!

Students gain life skills in teamwork, leadership, imagination, communications, engineering, and design. Team students and mentors also teach and lead explorations in STEM subjects with younger students, peers, and adults throughout the Tri-Cities area and beyond! For more information, contact: sgray@firstappalachianrobotics.org.



Mark your calendar – one performance only – Join Bristol Ballet for the beloved classic fairytale, Cinderella, on May 14 at Paramount Bristol. This performance features all of the students and company members of Bristol Ballet, as well as community members and guest artists.

Enjoy the humorous antics of the stepsisters, the elegant dancing of the four fairies (Spring, Summer, Autumn, and Winter), the magic of the Fairy Godmother, and the bustling royal ball where Cinderella meets her prince. And of course, dancing. Lots of dancing! Ticket information will be available soon, so stay tuned!



Johnson City Parents' Club – February Playdate, February 2 at 10:30 am
Jones Meeting Room (first room as you enter the Johnson City Library on the left).

This playdate is open to current and prospective members!
We will be talking about future events of the club (public, private events, moms night out, Valentine's party, etc) and letting the children play in a warm, safe environment.

Auditions:
Jack & the Beanstalk




Theatre Bristol announces auditions for "Jack and the Beanstalk" February 6, 7, and 9 at Theatre Bristol, 512 State Street, Bristol, TN. This giant fairy tale classic comes to the ARTspace stage in April under the direction of Cindi Brooks. No preparation is required to audition and roles are available for men, women, and children. Show details, audition times, character list, and rehearsal dates are available at

www.TheatreBristol.org/audition

.




2022 Kids Business Expo

This year's Kids Business Expo is taking place on Friday, February 25th!

Applications are open to all regional middle school students
Located at MeadowView Marriott Conference Resort & Convention Center.
7:30 AM – 11:00 AM EST

For more information contact Lora Barnett.




Sunshine Skippers TN

Enrolling now!

Sunshine Skippers is a jump rope team of K thru 12th students that practices, performs, travels and competes. The jump rope team offers a great cardiovascular workout for students that combines gymnastics, dance ,and jump rope skills to form routines.

Students improve coordination and cognitive function, gain friendships, sportsmanship, discipline and leadership. Sunshine Skippers perform at local events and venues, and travel too. Welcoming new participants now, and available to help schools and other locations start teams.

Meets at New Victory Church in Jonesborough every Tuesday 5 to 7

Visit the Facebook Group Sunshine Skippers TN or call 423-565-1451 to learn more.




Stellar Static
at Hands On!

Join Hands On! You will get a "charge" out of all the fun we will be having in the lab! Make static spheres wiggle inside our static tube, test out our static generating Fun Fly Stick, and use a balloon to move objects such as bubbles, ping-pong balls, and more! The Discovery Lab will be open by announcement periodically throughout each day.

Free Weekly Online Parenting Topics – Join Us!




Let us help you with tips, information, support, resources, and more!
Sign up now to register for Attached at the Heart Parenting Program Online classes.

Classes are free of charge:
Thursday evenings at 7:30 pm online
or
Friday mornings at 10:30 am online.

Attend anytime – Classes on every topic

And join our parent "prime time" at 9:00 pm on Thursdays to talk about parenting challenges and joys.

Attend anytime! Questions? Email samantha@bristolspromise.org.

Attached at the Heart Parenting Online classes serve parents and caregivers of children from prenatal through 5 years of age.




How Siblings Become Lifelong Best Friends

"The importance of a secure parent-child attachment is not a revelation: This is what sets the foundation for all future relationships a child will have in his or her life. But there is something to be said for relationship security between siblings.

A connected relationship between brothers and sisters also provides a foundational context: It is an opportunity to develop the groundwork for peer relationships in a child's life."

The

Bristol Public Library

offers weekly programs for tweens and teens:

Wednesdays

3:00 – 4:30 PM Gaming Club

4:30 – 6:00 PM Book Club & Beyond

Book Reviews for Community Service Hours

The Bristol Public Library's Teen & YA department offers local teens (12-19 years old) the opportunity to earn community service hours by reviewing YA books! To participate, submit reviews that follow these guidelines using our online form. If your review is accepted, you will earn ONE SERVICE HOUR for each review submitted.




Bristol, Virginia




Now playing or coming soon:

Sing 2
Spider-Man No Way Home
Ghostbusters Afterlife
March 6: Swan Lake
Find a program that fits your needs! Click to search for free or low cost, morning or evening, online or in-person, first-time or veteran parent/caregiver, and more!
Looking for information or support?
Visit

www.BristolsPromise.org
to learn more about:
The Parenting Education Network, Bristol Family Resource Center, YWCA MOMS R US, Mom Power, Hope House, Frontier Health, Highlands Community Services, Breastfeeding Essentials, La Leche League Breastfeeding Support, Cherished Mom, Attached at the Heart Classes, Twin City Reads, Buckle Up for Life, Doula by Donation, Sullivan County Family Services, High Country Doulas, ETSU Family Physicians, Bethany Services, TriCities Babywearing TN, Sullivan County Health Department, STRONG Pregnancies, STRONG Starts, and more.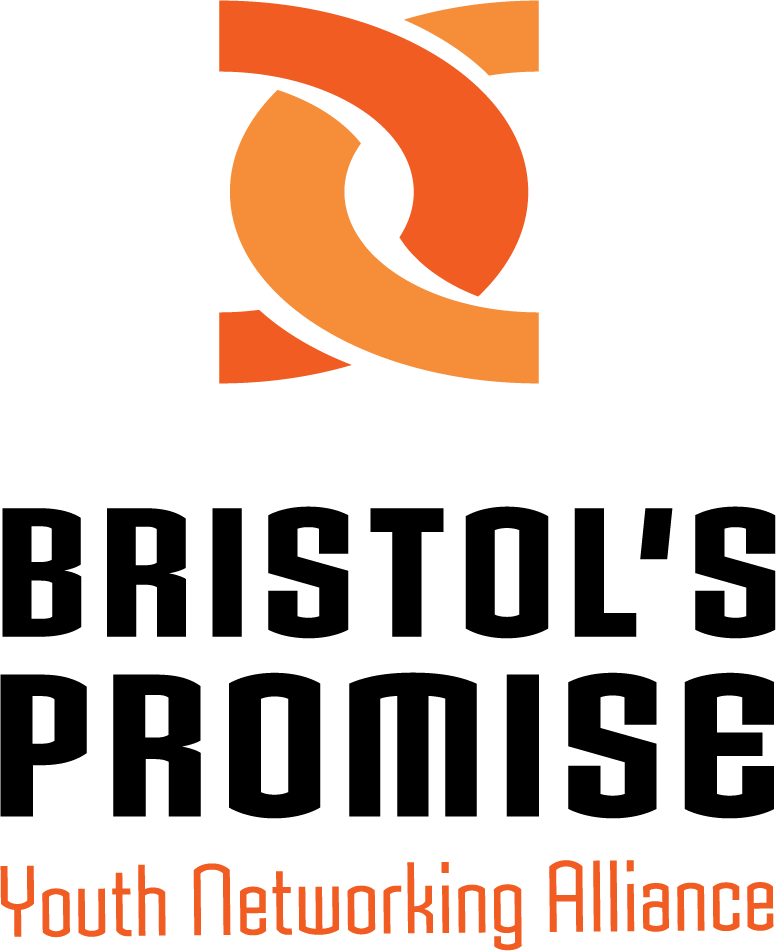 Parenting Sweet works to help make parenting sweet! Parents get connected to support and information because learning about parenting and getting support does make a difference.
If you would you like to continue receiving Parenting Sweet, you'll need to be sure to sign up on the website.
If you know a parent, caregiver, grandparent, or anyone who cares about children, share the sign-up link with them and help them find all that's great for children and families in our community.
Past issues and all the events are available anytime on the BristolsPromise.org Blog.
Support for this program is provided by Ballad Population Health Community Health Initiative and Bristol Public Housing.
Parenting Sweet Team: Danielle Booher, Katherine Wilson-Thompson, Margaret Feierabend, Emily Macbeth, and Samantha Gray.
Have information to share? Submit it to parentingsweet@bristolspromise.org.