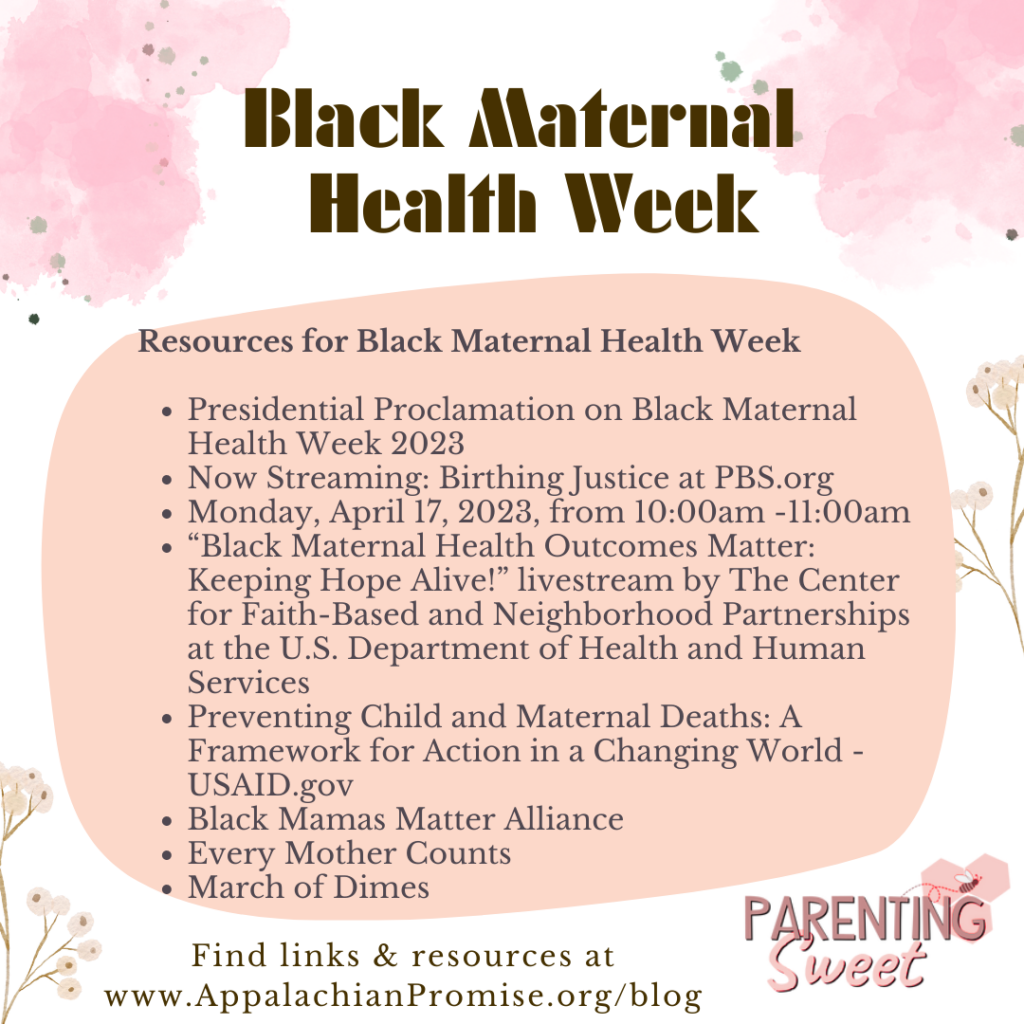 Resources for Black Maternal Health Week
Now Streaming: Birthing Justice | PBS
Monday, April 17, 2023, from 10:00am -11:00am ET Join the Center for Faith-Based and Neighborhood Partnerships at the U.S. Department of Health and Human Services (HHS) "Black Maternal Health Outcomes Matter: Keeping Hope Alive!" event with HHS Secretary Xavier Becerra. Experts from around our nation represent various fields to discuss best practices and best innovative models used to improve maternal and infant health outcomes. Watch the livestream by registering here.
Preventing Child and Maternal Deaths: A Framework for Action in a Changing World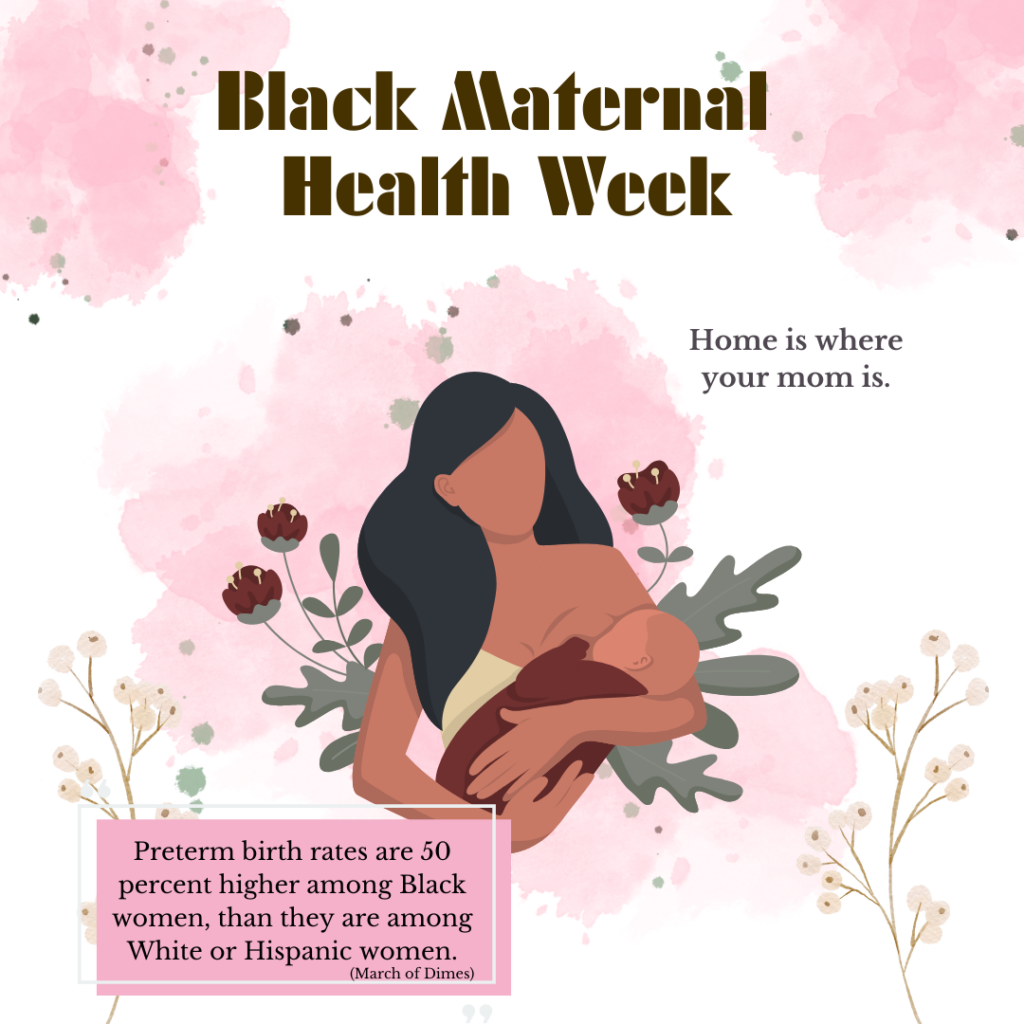 Our moms deserve the best, especially before, during, and immediately after bringing life into the world. This week, April 11th – April 17th, we celebrate Black Maternal Health Week. Learn more about the national impact being made here. https://www.whitehouse.gov/briefing-room/presidential-actions/2023/04/10/a-proclamation-on-black-maternal-health-week-2023/
Research suggests that Black women receive lower quality of care than white women, which increases risk of severe maternal morbidity, especially when receiving care after conception, throughout pregnancy, and during childbirth at predominantly Black serving hospitals. (Source: AJOG) Moms deserve better. Message us for information on some of the best mom-care resources in the area!
Babies need theirs mommas, no matter what the race. According to data shared by the Kaiser Family Foundation in 2022, pregnancy-related mortality rates among Black women are over three times higher than the rate for White women (41.4 vs. 13.7 per 100,000). Not only is that too many deaths, but that is too many babies left without mothers. https://www.kff.org/racial-equity-and-health-policy/issue-brief/racial-disparities-in-maternal-and-infant-health-current-status-and-efforts-to-address-them
The Maternal Mental Health Hotline is a free, confidential, 24-hour service you can call toll free at 1-833-9-HELP4MOMS to connect with professional counselors if you or someone you know is experiencing postpartum depression, anxiety, or substance use disorder. CherishedMom.org, our local organization, has great resources for families that address perinatal mood and anxiety disorders.