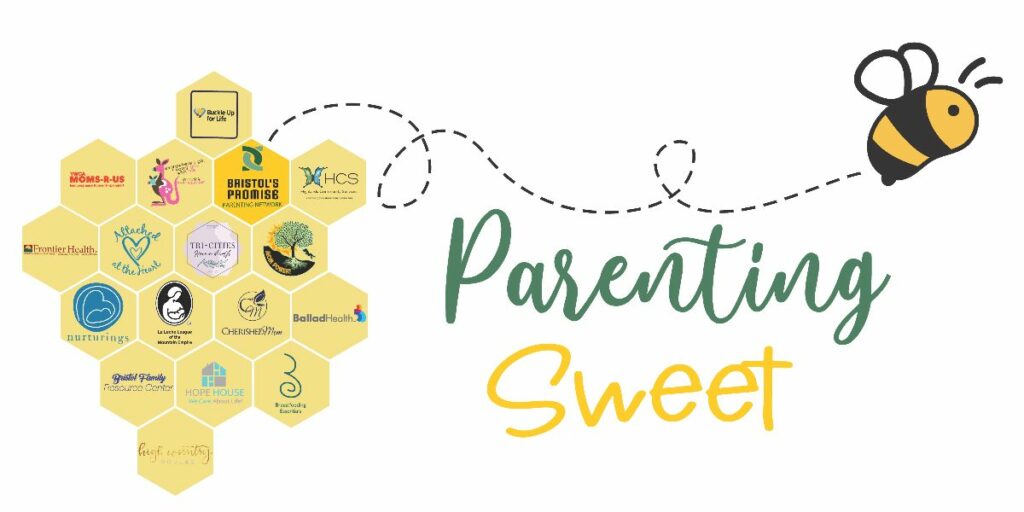 PARENTING SWEET NOVEMBER 2023
Welcome to Parenting Sweet! Parenting Sweet is a resource for parents and caregivers, featuring all the great opportunities in our region that make parenting sweet!
This issue focuses on food, family, and thankfulness as we enter another holiday season.
---
Monthly Fun Poll
---

---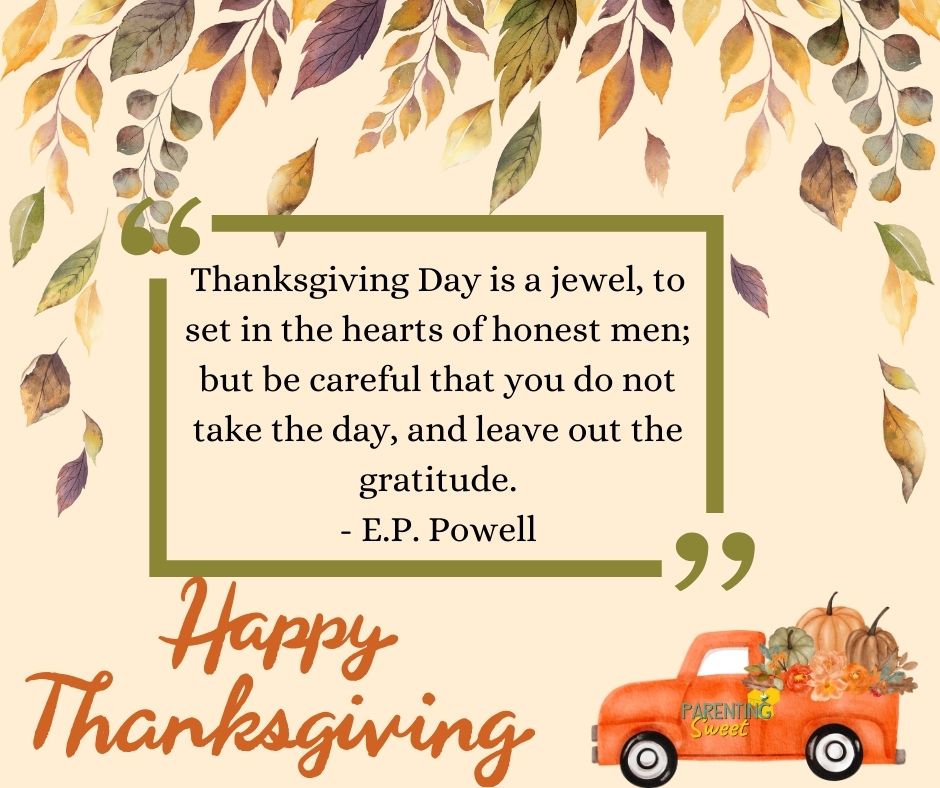 ---
---
---
---
---
---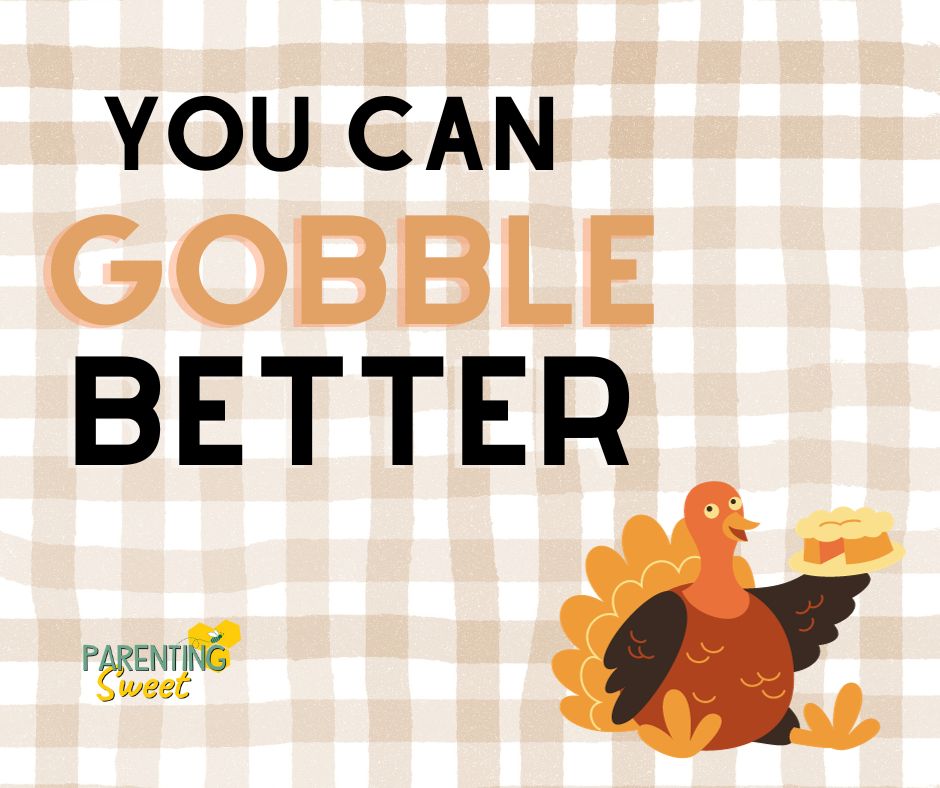 ---
Thanksgiving Dinner Hacks
We have gathered 10 of our favorite Thanksgiving dinner meal hacks from across the internet to save you time – and stress – this holiday season.
Have small tasks ready for wondering guests looking to help out. Family members and friends can open bottles, fill water glasses, hang coats, or anything else that will keep them out of the kitchen— or out of your way.
Move all the appetizers and drinks out of your kitchen to keep guests from congregating in your work space.
Let others help! Ask others to bring food or assist in the kitchen. If someone volunteers to help clean up, let them! A family dinner calls for a family clean up.
Be prepared to give away leftovers by having to-go containers ready.
Do as much as you can ahead of time so you have less to do when the time comes. Veggies can definitely be chopped the day before.
Cover the kids table in kraft paper and set out crayons to keep them busy and cut back on clean up.
Use Halloween pumpkins as Thanksgiving decor too! Hollow one out and fill it with greenery for a table centerpiece, or add ice to make a pumpkin wine cooler.
Utilize your cooler. Fill it with condiments or drinks to make room in the fridge, or line the cooler with aluminum foil to keep food warm.
Lay out and label serving ware with sticky notes to save time in those frantic last minutes of meal serving.
Learn to let go. Nothing can be perfect, and that's okay! Don't let burnt rolls or fallen decorations spoil your holiday fun. Thanksgiving is about being thankful and spending time with the ones you care about, so enjoy yourself and and the memories you are making together.
Thank you to our sources for this article: Food Network, The Organized Mom, The Krazy Coupon Lady, and Making Lemonade Blog!
---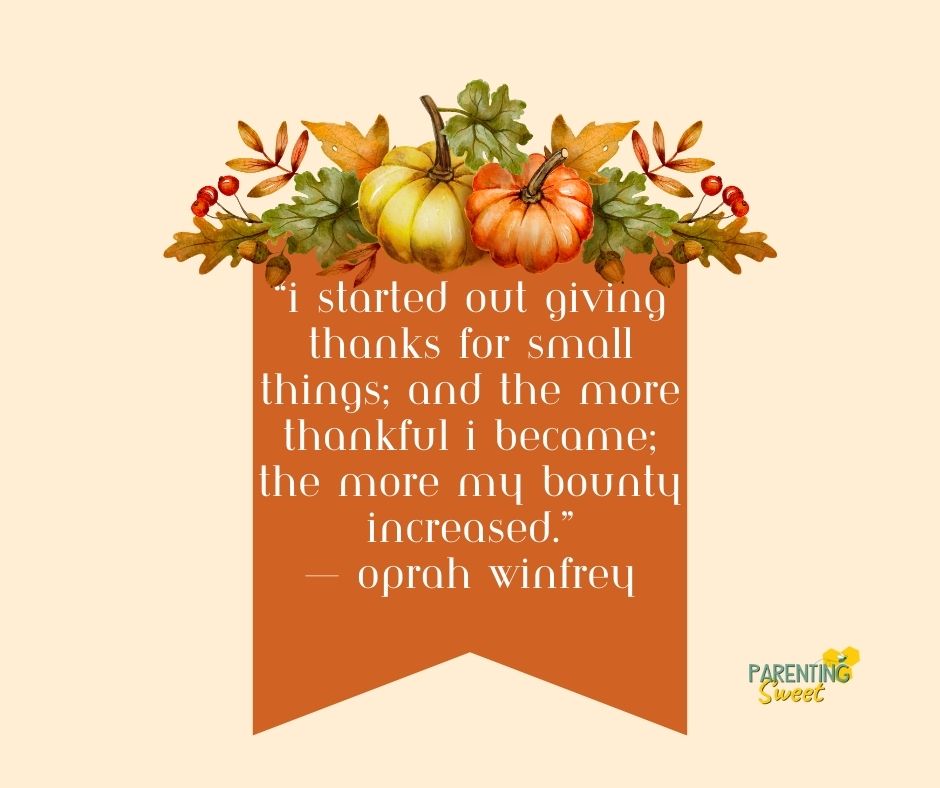 Thanksgiving Family Conversations
Holiday dinners are a great time to sit down and connect with family members, but sometimes it can be hard to keep the conversation going. Here are some interesting questions family members can ask each other to get everyone at the table talking.
Thank you to our sources for this article: Wilmington Parent, Real Simple, The Pinning Mama!
---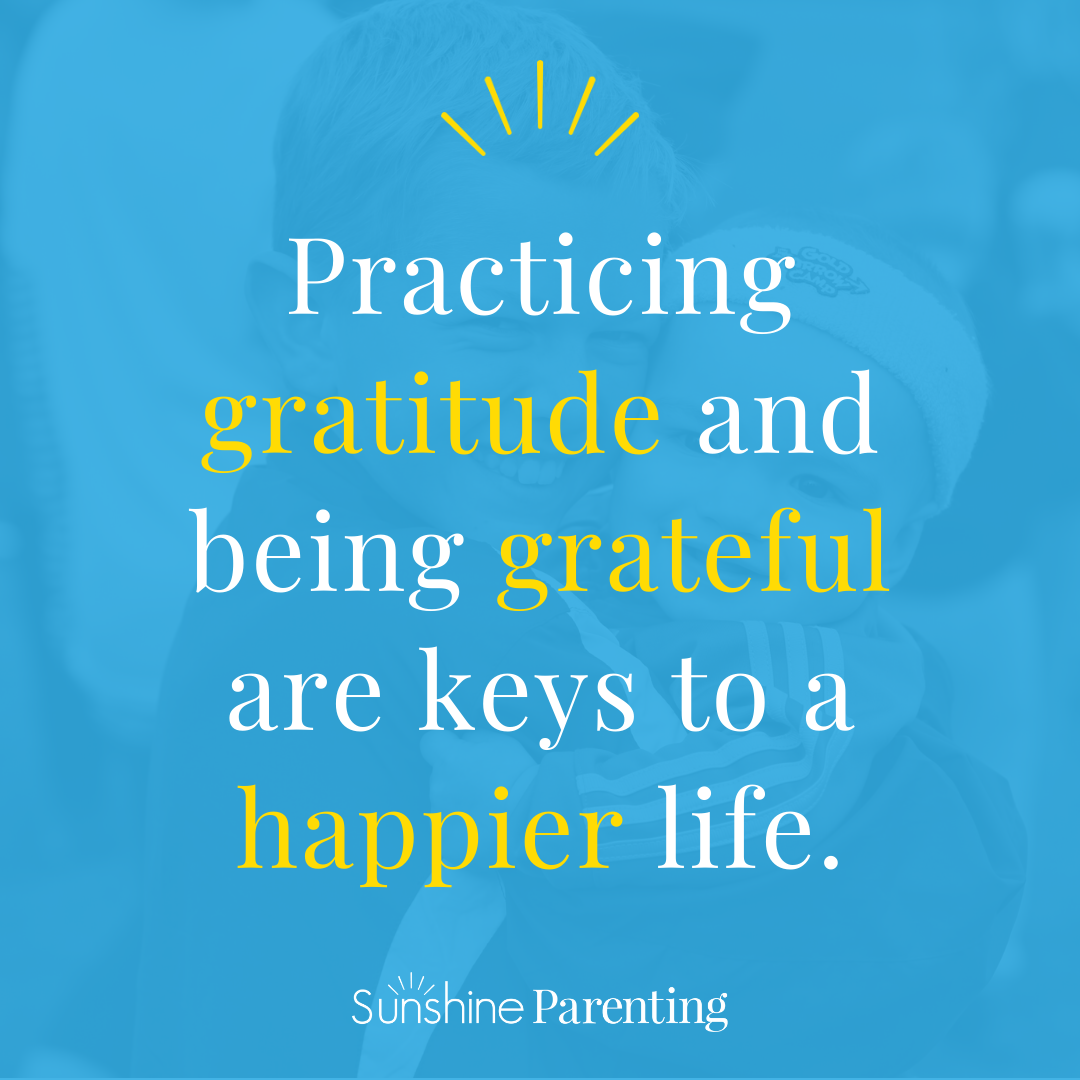 ---
"It's well worth our consistent and continued effort as parents to model and teach our kids to practice gratitude… If we – and our kids – constantly dwell on what's going wrong in our lives and in the world, we are left feeling anxious, empty, and depressed. But when we take time to count our blessings, we shift our mindsets and become happier, more grateful people. We start seeing more of the good in our lives when we're looking for it." – Audrey Monke, Sunshine Parenting
---
Daily Gratitude Sharing – Sharing one (or more) things we're grateful for not only makes for a positive conversation but also helps us each – individually – grow our gratitude muscle
Gratitude Jar or Board – For the jar, people jot down things they are grateful for and put the notes inside. On a specified day, empty the jar and read the notes so the whole family can reflect on individual and group blessings. A bulletin board is a more visual way to show thanks. Simply tack the notes up as you think of things you're thankful for.
Thankful "Warm Fuzzies" at Thanksgiving – Each family member and visiting friend has an oversized place card at their dining spot. Throughout the afternoon and evening or by passing around the table, people write something they appreciate or are grateful for about each person. You can write just a few words or a whole sentence, but each person needs to write on everyone else's card.
Gratitude Journal – Sharing aloud, at dinner or bedtime (see #1), is ideal for young kids and those who don't enjoy writing. A written alternative could be a family gratitude journal, completed by a parent or designated scribe, where everyone shares what they're grateful for, and one person writes things down. This could be an alternative to having a family gratitude jar or gratitude board. Gratitude journaling is not something that has any benefit if the person writing is feeling resentful. Try having each family member list three things they are grateful for; this simple practice gets you focused on the good stuff to start your day .
Giving to Others – Perhaps the best way to promote gratitude in our children and ourselves is giving to or serving others. This time of year (and all year long, for that matter) to participate in collection and delivery of food, toys for children, winter coats, and more. There are so many needy people – often right next door to us or in our own families – and reaching out to help others not only makes us more kind and compassionate, but also more appreciative of what we have.
Promoting an attitude of gratitude in our families can make a life-long positive impact on us and those we interact with.
Share the spirit of Thanksgiving with your loved ones all year round!
---
---
---
---
---
---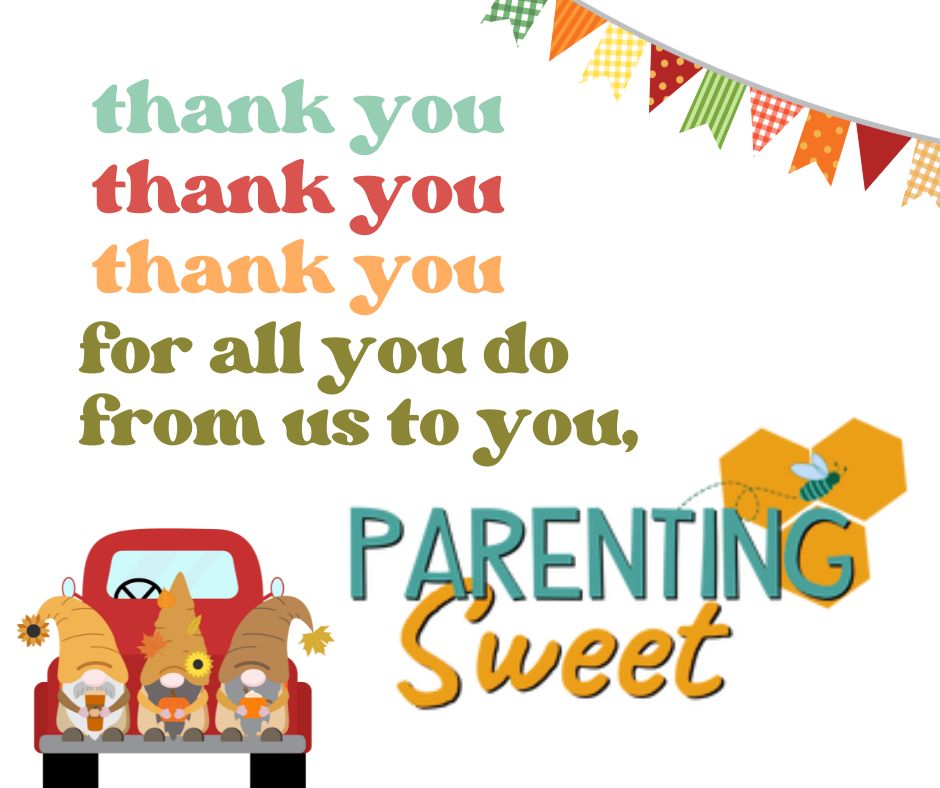 ---
Upcoming Parenting Opportunities
Learn, question, and meet other parents and caregivers!
Registering now for Attached at the Heart 10-week parenting program beginning January 2024!
Family Playtime is expanding their services across new counties to foster strong bonds within families – FREE, IN PERSON
Tricities Parenting in-person meetup, Sundays at 4:30PM at the Parenting Sweet – FREE, ONLINE, IN PERSON
Prenatal Parenting Series at Ballad Health OBGYN offices and health departments – FREE, IN PERSON
Mom Power Series by Families Free – FREE, IN PERSON
AHH Babies breastfeeding in-person meetup on Fourth Tuesdays at the YWCA – FREE, IN PERSON
Visit the Parenting Sweet Program Catalog for Details and Registration or email samantha@appalachianpromise.org! Don't see a class you need? Let us know!
---
---
---
---
---
---
---
---
---
---
---
---
---
---
---
Parenting Sweet is here to help make parenting sweet!
Parents get connected to support and information because learning about parenting and getting support does make a difference. If you would you like to continue receiving Parenting Sweet, you'll need to be sure to sign up on the website. If you know a parent, caregiver, grandparent, or anyone who cares about children, share the sign-up link with them and help them find all that's great for children and families in our community. Past issues and all the events are available anytime on the AppalachianPromise.org Blog.
Support for this program is provided by Ballad Population Health Community Health Initiative and Bristol Public Housing. Parenting Sweet Team: Samantha Gray, Lily Royston, Susan Turner, Emily Macbeth, Katherine Wilson-Thompson, Melissa Roberts, and Margaret Feierabend. Have information to share? Submit it to parentingsweet@bristolspromise.org.